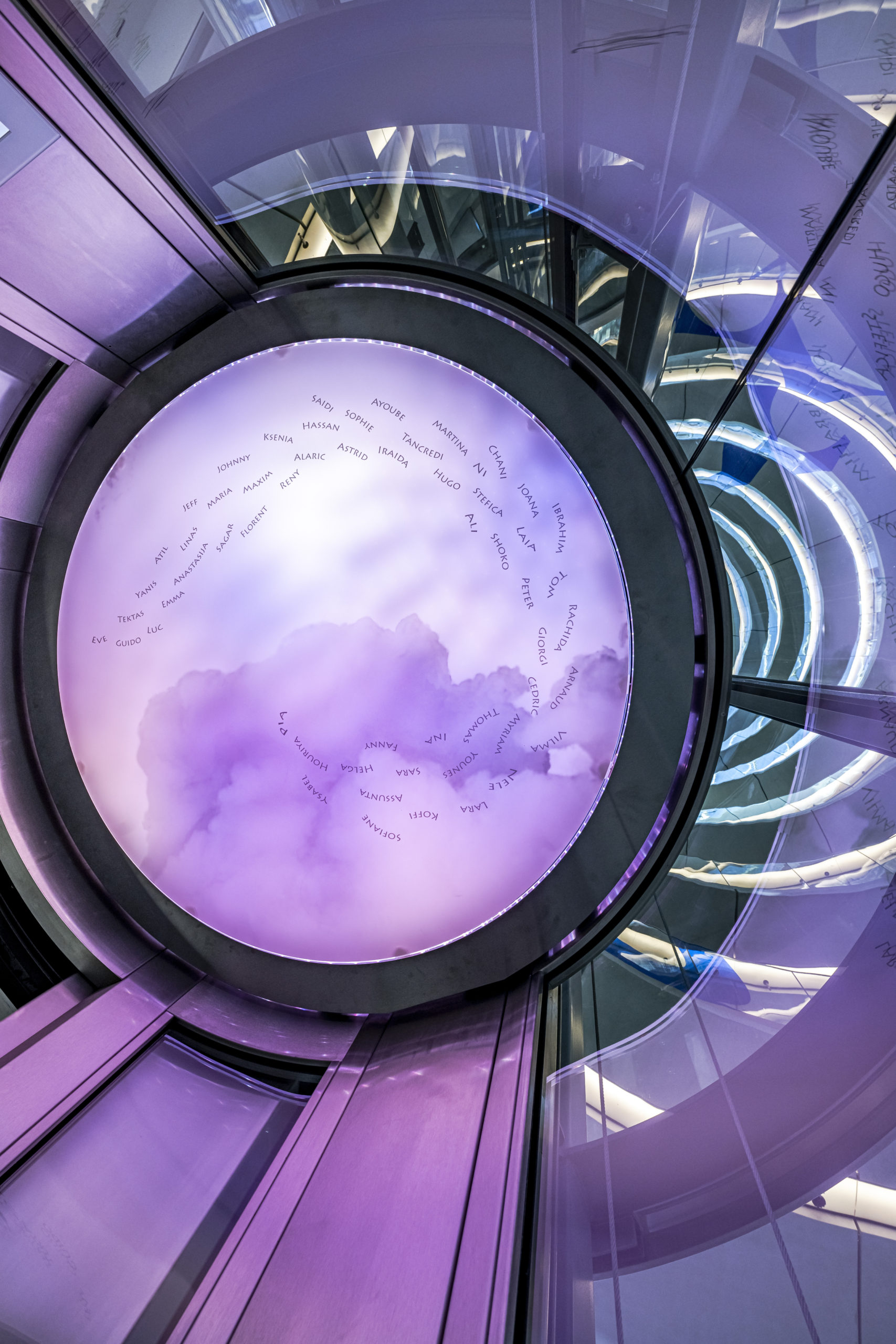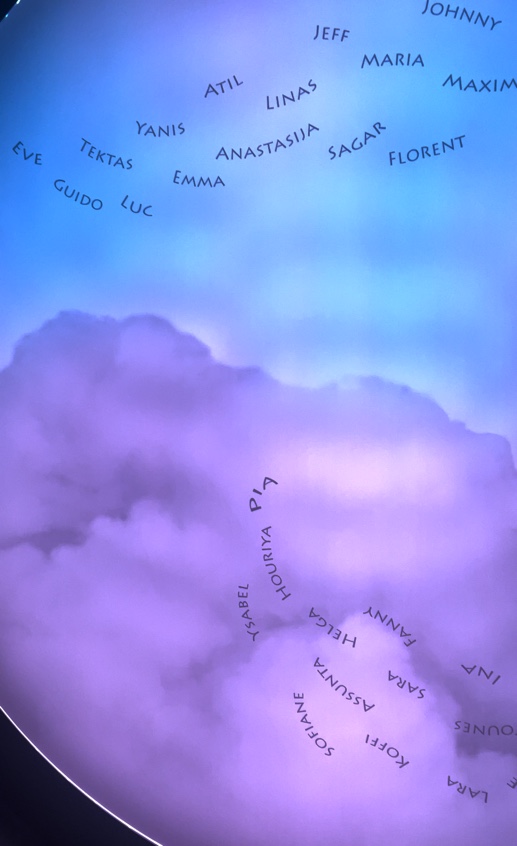 BabelKot: An elevator/kotje in which voices babble up and down from the Tower of Babel/Brussels, nose to the stars. The future of Brussels is dreamed up looking upwards, it is built in the soil of our cosmopolitan diversity.
A citizens' names flight shudders across the light display of the Brussels skies that decorates the ceiling of the cabin, while a stereophonic soundtrack flows down from it. Sounds captured in the Brucity building and voices – those of citizens who came to record their vision of the city and the future and to share a special message in a profusion of languages – form the notes and chords from which an electro-acoustic composition is made.
Soundtrack and light display in random loops, printing on plexiglass.
Team: Cédric Verstraelen, Alexis Fradier, Vivalyte, Milo-Profi, Jeff Sudmeier 
© Eric Danhier